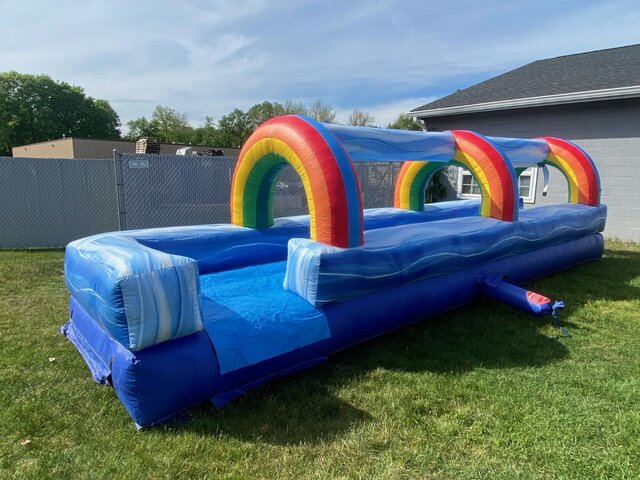 Rainbow Slip and Slide
Outlets: min. 20 amp circuit




Ready? Set? SLIDE! The Wild Splash Slip and Slide is even better than the slip and slide you remember as a kid, because it's on a cushion of air.
Just hook up your garden hose and soaker sprayers on the arches to keep it perfectly slippery. We recommend ages 5 and up for use of the slip and slide, but kids of all ages would enjoy the sprayers on the arches. A safety bumper on the end will keep those super fast sliders safe. As always, our inflatables are safe and secure because they are made with lead free & fire-resistant vinyl.
Get wild with the Wild Splash Slip and Slide!